Seriously...?! YES!
Digital Signage is used typically to inform or advertise. There are major benefits for digital signs over traditional static signs. including the ability to update content remotely over the web. adapt the screens to your viewers and even interact with your local audience.
Our Digital Signage is based on an open source framework. It is an incredible application that supports all the latest standards including HTML5. HD videos. M RSS. Weather. Live TV. a robust open source software development kit and much more.
Now can you imagine getting all that for FREE? With Digital Signage Share Plan you join the Program and it does not cost you a CENT! Start using the FREE service right now and find out why MAGHAM is the most popular Digital Signage Program.
Why FREE? What's The Catch?
At MAGHAM we are often asked what's the catch? and how do we make money?
Well, our business model is just like many other popular companies like Skype, Evernote, DropBox and others. You get an amazing service with all the core features for FREE!
And so how do we make money? Our income is comprised from advertizers who choose to advertize in your location.
So now you get it? With MAGHAM you get incredible services for free while having the confidence you are partnering with a company that is profitable, secure and most importantly have it all figured out.
So What Do You Need To Get Started?
1
Call us For FREE Consultation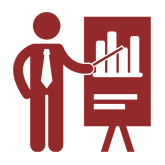 2
We Will Come To Evaluate Your Place
3
Prepare Quotation Based on Your Need

4
Send Our Technicians To Install Equipment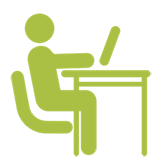 5
Start Remote Managing Over The Internet

6
Push New Content Anytime To Any Screen
Ready To Become a Partner ?
Just Pick the phone and call us at (647) 872-9999 and one of our sale representative will see you at your convenience time and location. We will be more than happy to have you in our Digital Signage Partnership program.
For Only 99$ / Month You Get
Content Management Software
Plug & Play Device
Training & Support
Just a Few of Our Partners